International Guitarist – is a self-studied professional musician. At an early age he was introduced to music by his father, who was an actor, and loved to play movie soundtracks and classical music at home. At the age of 11, Dave picked up the guitar and has played it endlessly. Today, Dave has performed all over the U.S., Canada, South America and Europe for various events. His blazing speed and pleasing tones has captivated audiences of all ages.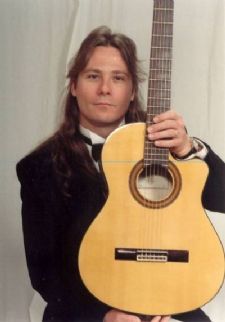 Performance Work History:
  2001 – Royal Caribbean's, Voyager of the Seas, talent show and packs in 2500 people for his acoustic guitar performance. Various weddings, private parties, cocktails and dinners.
 2004 – Performs and conducts a seminar for the Conference of Self Employment, hosted by North Central College, Naperville, IL. Various weddings, private parties, cocktails and dinners.
 2005 – Performs a solo show at the Barrington Library, Barrington, IL. The room is set for 125 people; however, 175 people show up. Extra chairs are rushed in. Dave receives a standing ovation and cheers for an encore performance. Various weddings, private parties, cocktails and dinners.
 2006 – Performs on Costa Mediterranean's talent show packing the theatre for his performance and receives a standing ovation. His performance is broadcasted live through all cabins aboard ship. Performs at the Grand Opening for Seattle's Best Coffee at Borders Books & Music, Oak Park, IL. Various weddings, private parties, cocktails and dinners.
 2007 – Performs for the U.S. military for USAG in Brussels, Belgium. Various weddings, private parties, cocktails and dinners.
 2008 – Present – Dave performs for ExxonMobil, Kenra Professional Hair Care Products (Indiana), US Bank, LaMirage, Par-A-Dice Casino, Mystic Casino (Minnesota), Salt Creek Ballet, Buckley's Pub (Ireland), Go West Productions (California), Brookfield Zoo, Fairmont Hotel (Chicago), Trump Tower (Chicago), Taste of Wisconsin, Bristol Renaissance Faire in Wisconsin, Mor Visual Entertainment (California) and The Field Museum (Chicago). Various weddings, private parties, cocktails and dinners.   
  Performance Acknowledgement:
2003 - Dave performs for Paul Henry, a former student of Andres Segovia, who said he has the gift of music. Paul Henry is on the faculty at the Chicago Musical College of Roosevelt University.
  2008 – Places 5th in Dean Guitars shred competition.
  2009 – 5 Star Featured Artist with Gigmasters.
  2010 – "The Official Heavy Metal Book of Lists" – lists Dave Byron as #88 top instrumental guitarist.
  2010 – Opens up for Joe Stump of ESP guitars and Reign of Terror. Joe Stump is an instructor at Berkley College of Music, Boston, MA.
  2013 - Receives the "Best of 2012" award from Gigmasters.
  2014 - Receives the "Best of 2013" award from Gigmasters.
Released CD's:
   Passionate Fire, Autumn, Tropical, Forgotten Path, Blues & Ballads, Blues Rockin, Melia, Uno, Axperience, Merry Shredding Christmas, Legend, and Entrance To Paradise.
Radio Air Play:
   France, Switzerland, Portugal, Belgium, Germany and the U.S. KNAC.com, Radio-aria.net/aria/, rootstime.be, radioblues.com, echoboost.com, live365.com, airspun.com
Digital Distribution:
  42 on-line companies including Amazon, CD Baby, Apple iTunes, Napster, Rhapsody, Sony Connect, Spotify, iMusica, Nokia, Liquid Digital Media, Apple iTunes Japan, Apple iTunes Canada, Apple iTunes Australia and Apple iTunes Europe.
Store Locations:
  Encore Music, 11614 U.S. 19, Port Richey, FL. 34668. Tower Records, 4580 W. Sahara Ave., Las Vegas, NV. 89102. Kiss The Sky, 59 S. Randall Rd., Batavia, IL. 60510. Brookdale Music, 1550 N. Rte.59, Naperville, IL. 60563. Barnes & Noble, 47 E.   Chicago Ave., Naperville, IL. 60540.
Websites:
      www.youtube.com/user/davbyron, www.cdbaby.com/artist/davebyron,    www.gigmasters.com/jazz/davebyron, www.facebook.com/davebyron, www.twitter.com/davebyron
Memberships:
                                    Guitar Foundation of America, California
                                    Roots Music Association
                                    BMI
 Dave Byron Guitarist, North Fort Myers, FL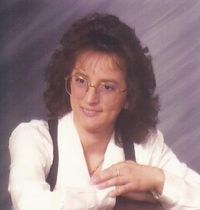 TransAcoustic Productions, Inc., President and Manager. 
Bachelor of Arts, Marketing and Finance, North Central College, Naperville, IL. June 2005 - Honors - Cum Laude
Associates in Science, Waubonsee Community College, Sugar Grove, IL. May 2001 - Honors
Associates in Applied Science, Business, Waubonsee Community College, Sugar Grove, IL. May 1994 - Honors
Design and print marketing materials. Create CD covers, photography, layout and final copy for print. Design and layout ads for print. Manage CD sales at live performances. Negotiate pricing for entertainment and contracts for various events. Mass produce music CD's, burning, printing, assembly of finished product and shrink wrapping. Build and manage mailing list for future promotional purposes. Schedule performances. Work closely with venues and clients booking performances and scheduling. Manage on the day of performances. Manage inventory, purchasing, accounts payable, accounts receivable, contracts, human resource functions, invoicing, shipping, website design, social media and DJ.
TransAcoustic Productions, Inc., North Fort Myers, FL
Payments secured by PayPal